A family with a child in the hospital faces many challenges, but housing should not be one of them. Designed by architecture firm GRAFT, the Ronald McDonald House Sankt Augustin in Sankt Augustin, Germany, was designed to provide a sense of community for families in a beautiful setting while their children receive medical care.
Everything about the building, from the floor plans to the dramatic shape and structure, was designed with a "home away from home" concept in mind. It features dynamic curves and is simple and bright throughout.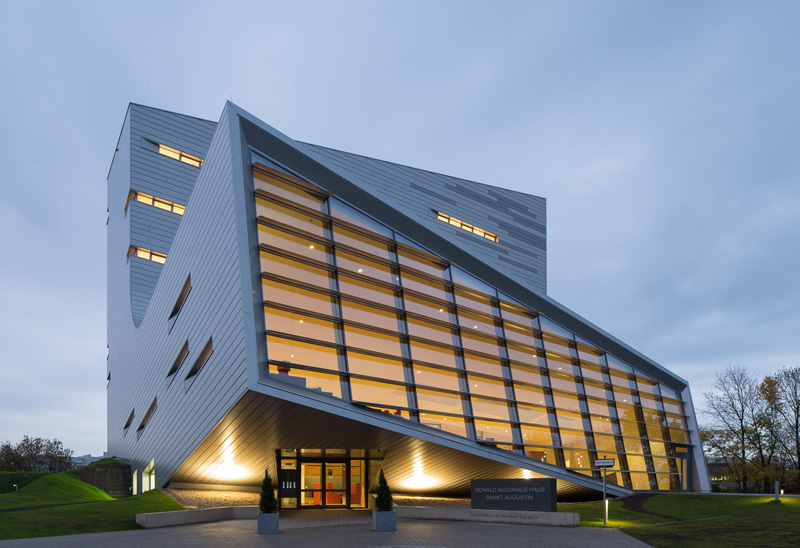 The L-shaped building has 25 apartments for families. It was built at the top of a hill, and the back faces west, giving every unit a view of the sunset and the surrounding areas.
A long table in the spacious common area brings residents together, while a stepped ramp against one wall serves many purposes, including a play place for children, a quiet working space for adults and a stage for performances. [Photography by Tobias Hein]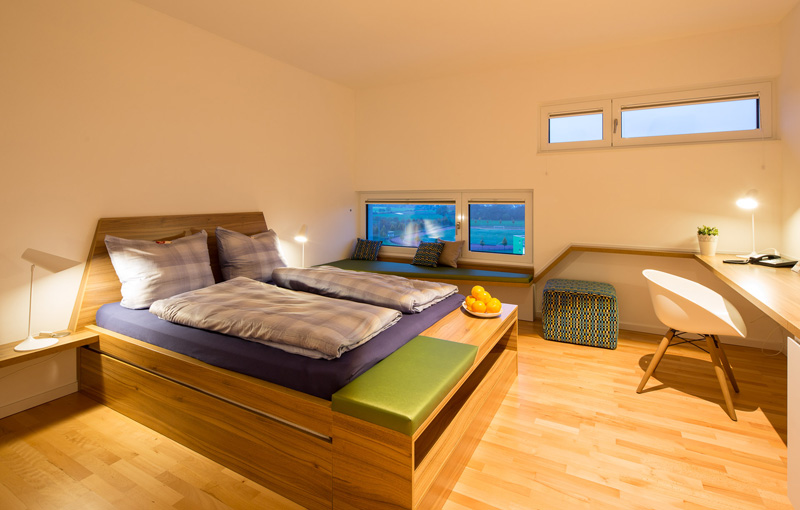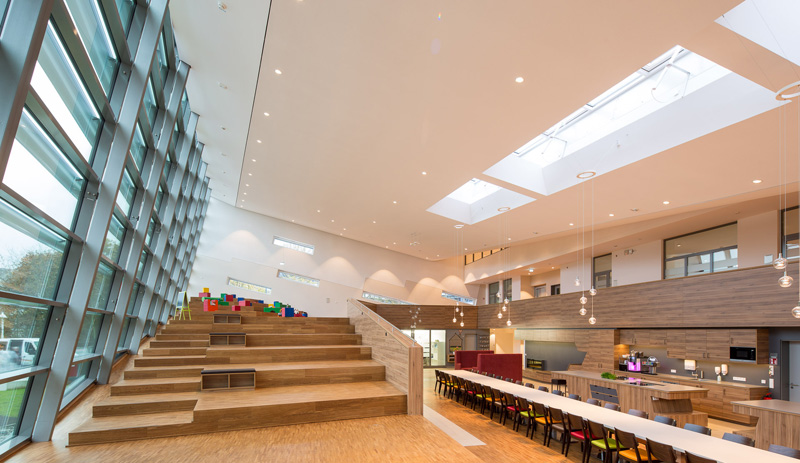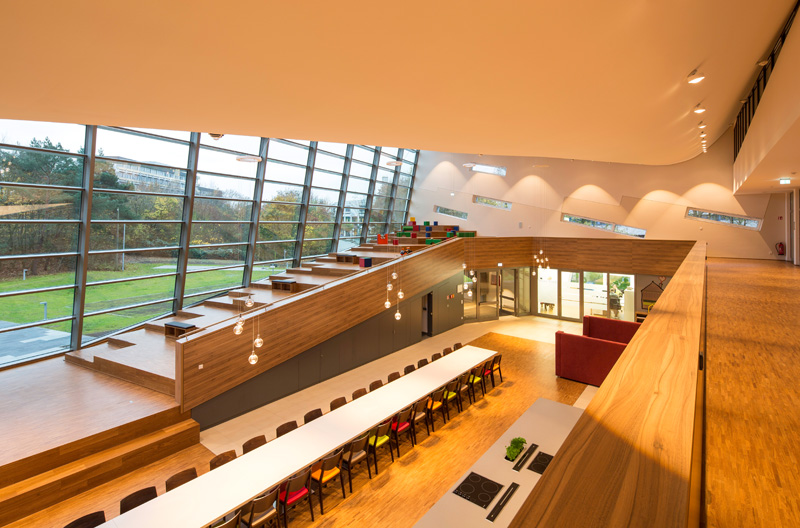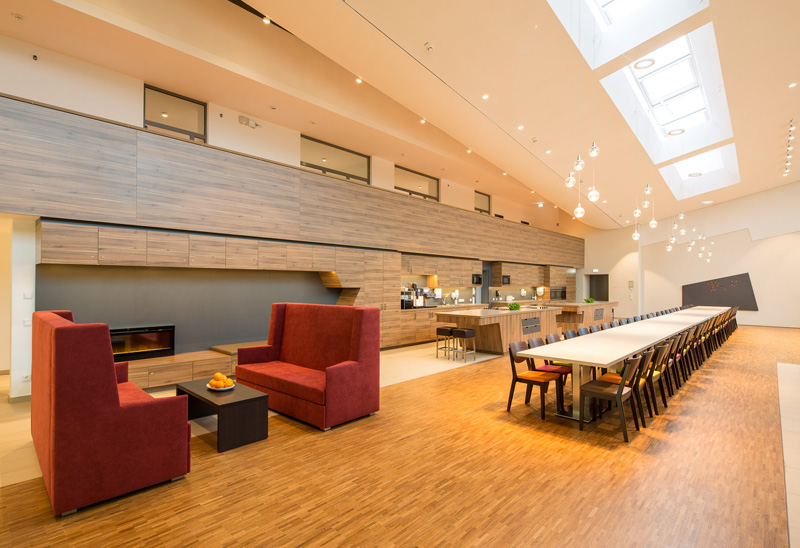 The post This Ronald McDonald House Is a Modern Home Away From Home appeared first on Freshome.com.